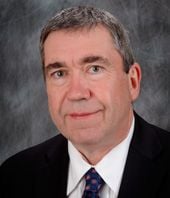 Bookmark This: 12 401k Articles for Your Holiday Weekend Reading
It's hard to believe, but Memorial Day weekend is almost here. It's a great time to catch up on the reading you've been meaning to do -- particularly reading on retirement issues. I've pulled together some of the best 401(k) articles I've recently read to give you a jump start. These are great thought-starters whether you're a small business owner offering a plan, an employee participating in one or an advisor helping retirement investors find low cost choices for their portfolio. So buy a sand-proof case for your tablet and click.
401k Education
Jane White says there are 11 things about 401k plans that need to be fixed now. Many of these are within your control. Read, learn and see what you can do to put your 401k to work for you.
Employers and employees have a mutual responsibility to communicate about their 401(k) plan. Anthony Kippins offers bullet points outlining the kind of information sharing that should happen.
401k Taxes and Regulation
Paul Sullivan writes about a proposal to limit tax-deferred savings in the New York Times. The Frugal Fiduciary doesn't get political, but he is interested in what Washington is saying about 401ks. You should be, too.
In a Bloomberg BNA blog post, Florence Olsen covers the potential for increased scrutiny of safe harbor plans.
401k Fees
Is deciphering your 401k plan fees a dull task? Maybe. Is it a complicated task? Carl Richards believes you are smart enough to figure it out. His napkin drawing says it all.
401k Investment Choices
Matt Heimer of MarketWatch asks: Is Your 401k Plan Breaking the Law? A must-read for those who want to choose actively managed funds as part of their investment mix.
Good investing is boring investing. This is a post close to the Frugal Fiduciary's heart. I've even blogged about it, too.
Karen Damato identifies the growing trend of modified DIY investing with a dash of financial advisor help on the side. Many Employee Fiduciary clients are DIYers. Some also use financial advisors. Where do you fall on this spectrum?
Automatic enrollment and savings can be a mixed bag, according to Eleanor Laise of Kiplinger's Personal Finance. If you're an employer, are you automatically enrolling your employees in your plan? What rate of savings have you set? Consider how to make automatic enrollment a true benefit for your employees instead of a possible pitfall.
A Round-Up of Responses to Frontline's "The Retirement Gamble."
Steve Utkus works for the Vanguard Center for Retirement Research. He blogs about what he wishes the program would have mentioned.
Christopher Carosa put together a thoughtful, 4-part response to Frontline - here's his final take.
And in case you missed it, my own post on the PBS program.
I hope these 401k articles get you thinking about the ways to improve your retirement planning as either a plan sponsor or participant. Let me know what you think and drop a comment in the box below.
About Greg Carpenter
Greg Carpenter founded Employee Fiduciary in 2004. With 29 years of experience in accounting and finance, Greg has brought his expertise to a variety of advisory, senior and executive management roles. Greg has worked for a national accounting firm, a Fortune 500 plan sponsor, a major brokerage firm, and he served as the CEO of a major 401k TPA firm. He is a CPA and earned his BA from Yale and his MBA from The University of Chicago Booth School of Business.