Find 401(k) Fees
Find & Calculate Your 401(k) Fees
Step-by-step instruction to calculate the fees of 12 major providers - even their hidden fees.
Hidden 401(k) Fees Are More Common Than You Think
We've analyzed hundreds of small business 401(k) plans over the years, and have found that many 401(k) providers hide most of their administration fees in fund expense ratios through practices such as revenue sharing.
The chart below shows what percentage of each provider's fees are represented by these hidden fees.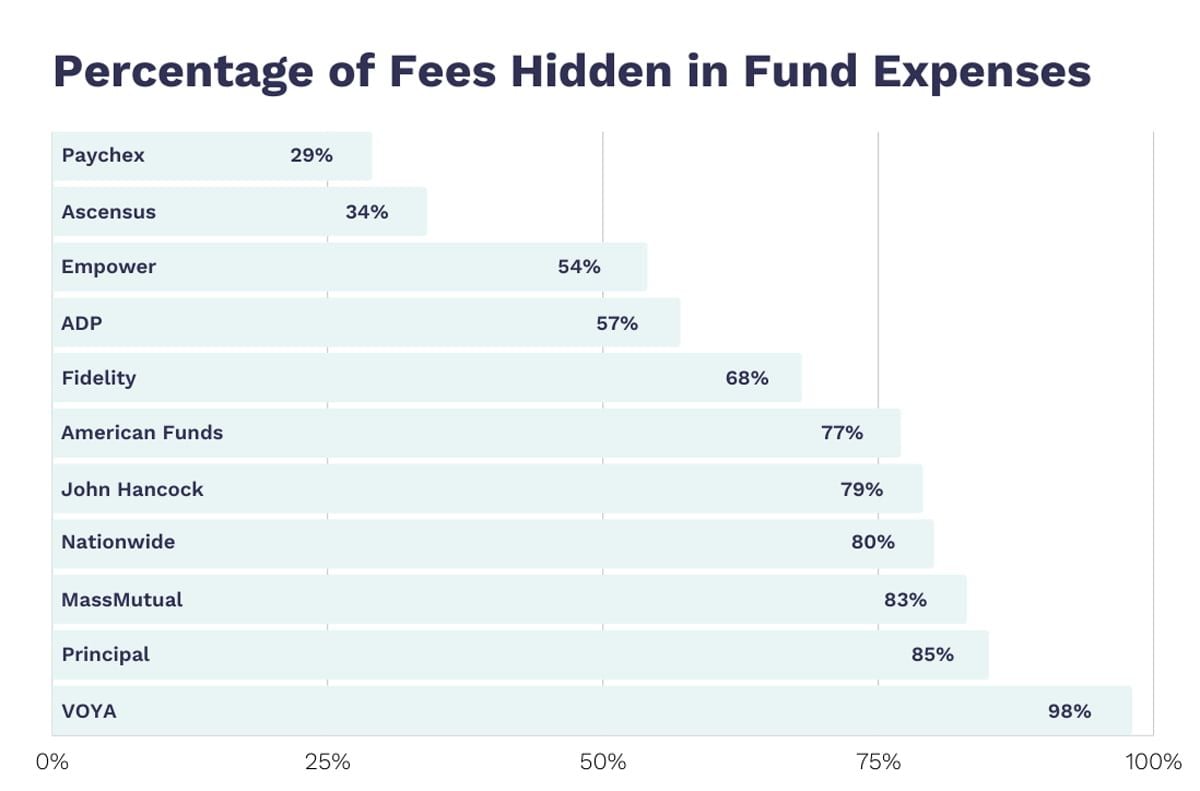 Everything You Need to Uncover Your Provider's Fees
Calculate How Much Faster We Can Help You Retire!
To help you maximize your investment returns, we are committed to keeping our 401(k) fees as low as possible. Our low fees help you retire sooner than competitors. Use our 401(k) fee comparison tool to see how much faster.