TPA Services Agreement or Invoice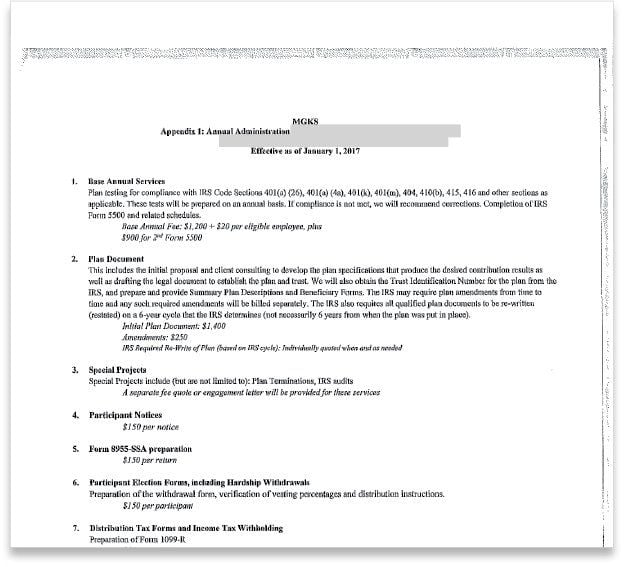 Your provider may not deliver third-party administration (TPA) services – one of the three administration services every 401(k) plan requires – for your plan. In these cases, an unrelated (usually local) TPA delivers these services. If you're using an outside TPA who is billing you directly, we'll need to factor their pricing into your fee calculation.

Please provide us with their service agreement or one of their invoices so we can factor in their fees.